some Concessions will be available and sponsor displays from our supporting sponsors and grant providers which include:

The Lewisville Civic Club, Woodland Moth Visual & Performing Artists plus several private donations from Friends of The LAAC.


Want to become involved with MUSIC in the PARK or become a SPONSOR? For information on this opportunity, e-mail LAAC27023@gmail.com.

---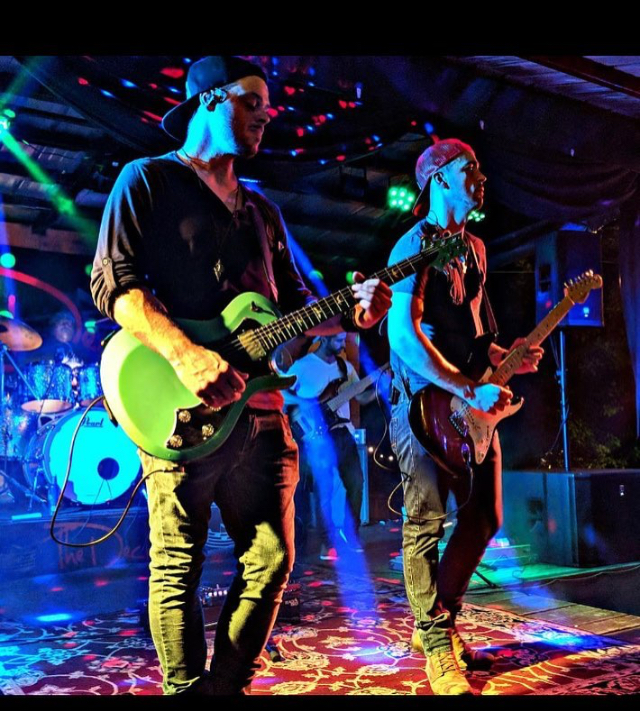 Brothers Pearl is a well-oiled rock and roll machine made to move you. Performing a variety of timeless classics and original tunes, these guys really know how to engage with the audience and get the most out of every show. Brothers Pearl play anything from Tom Petty to Eric Church to Bruce Springsteen to Merle Haggard to The Stones to Gnarles Barkley to... you get it... They have also been known to play a few of their own tunes that can be best described as...Rock and Roll, three-part harmonies and beautifully arranged guitars sit atop a soul-shaking rhythm section. "It's a new take on an old sound and good times are guaranteed!" Brotherspearl.com
---
The LAAC is a 501(c)(3) non profit organization based in Lewisville, NC that is dedicated to the presentation of arts programs for the benefit of the public.
As a public charity, donations are tax deductible

Want to become a SPONSOR of Music in the Park

and participate with a booth at the event? Check this Link SPONSORS
The Lewisville Area Arts Council, Inc. / PO Box 472 - Lewisville, North Carolina 27023 Copyright © 2019 Lewisville Area Arts Council, Inc., All rights reserved.



---
Return to The LAAC Homepage
The LAAC (c) 2002, 2003, 2016

---